Requiem for The "New York" Times
The newspaper used to publish local journalism about New York. Not anymore.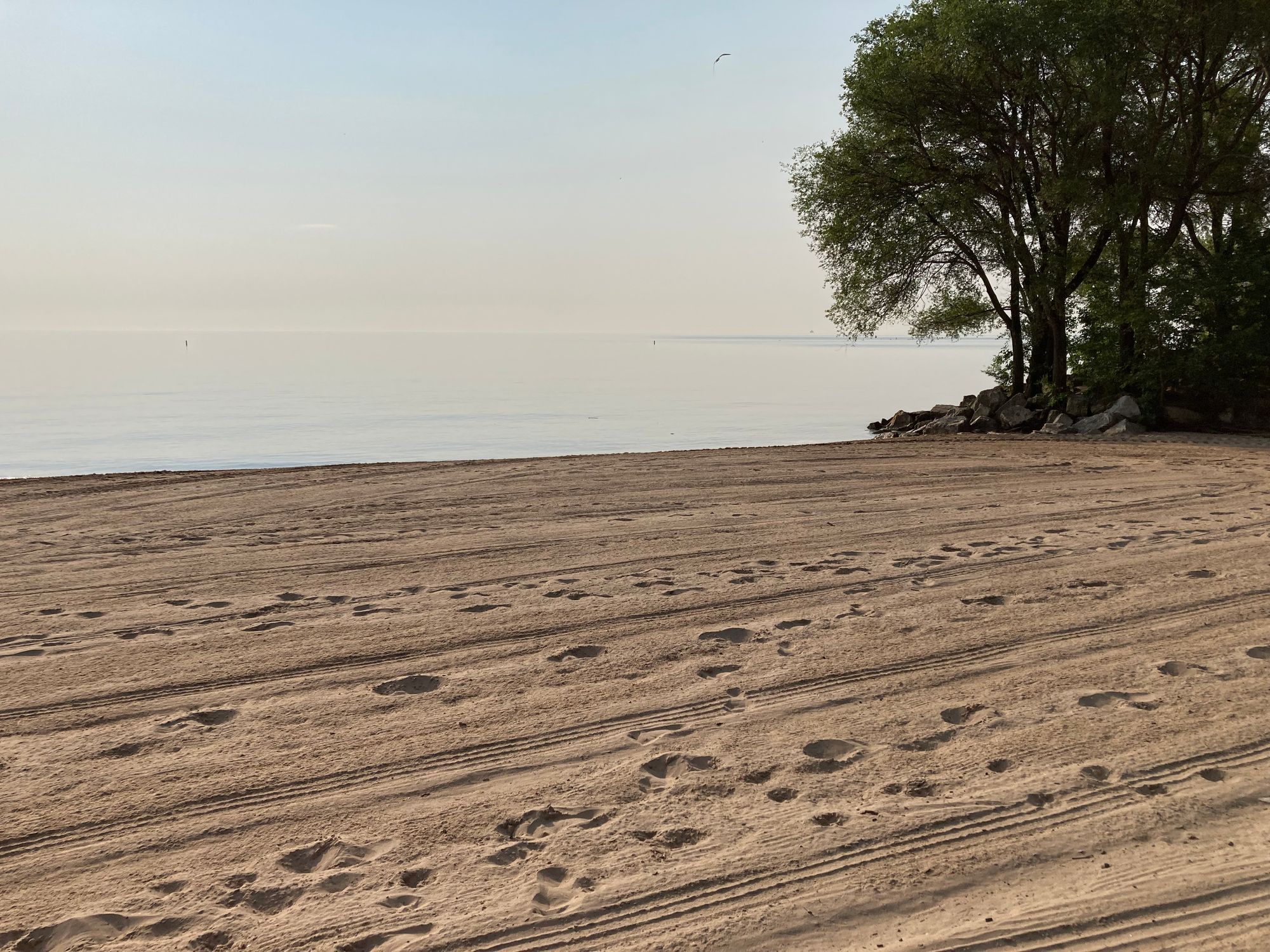 The local news crisis presents an existential threat to democratic society. In the U.S., the situation is becoming more dire as "news deserts" spread across the country, leaving many without any quality information about their community.
One common way of explaining the local news crisis is the boom in digital advertising: local newspapers used to make tons of money from selling geographically-targeted advertising. But today, the targeted advertising market is dominated by large online advertising companies like Facebook and Google. The traditional business model for local newspapers is economically unviable.
But Facebook and Google are not the only perpetrators suffocating local news.
I'm excited to share a preprint of a book chapter I wrote with Nick Diakopoulos, which explores a unique intersection: the local news crisis, The New York Times, and Twitter dot com.
The chapter uses The New York Times as a case study to analyze different factors contributing to the local news crisis, including raw news production and multi-step algorithmic curation.
I'll whet your appetite with a chart about local news production at the Times, which is one of the juiciest figures from the paper: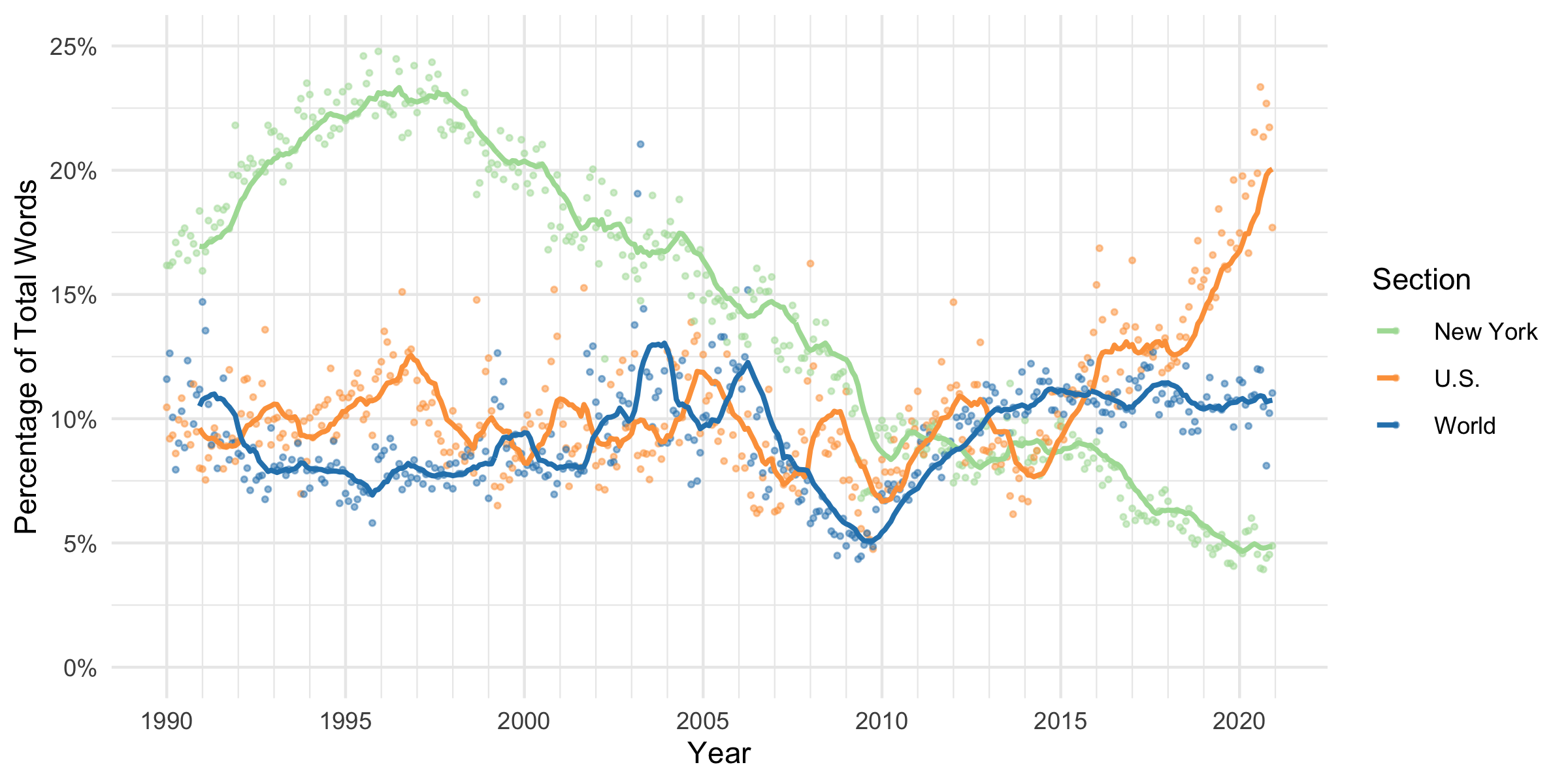 After the Times launched their website in 1996, the proportion of words in the "New York" section declined steadily, from nearly 25% (1 in 4 words) in the 90s to barely 5% (1 in 20 words) in 2020.
Local news production has also declined in terms of total raw volume, especially after they reorganized and shrunk the paper in 2007: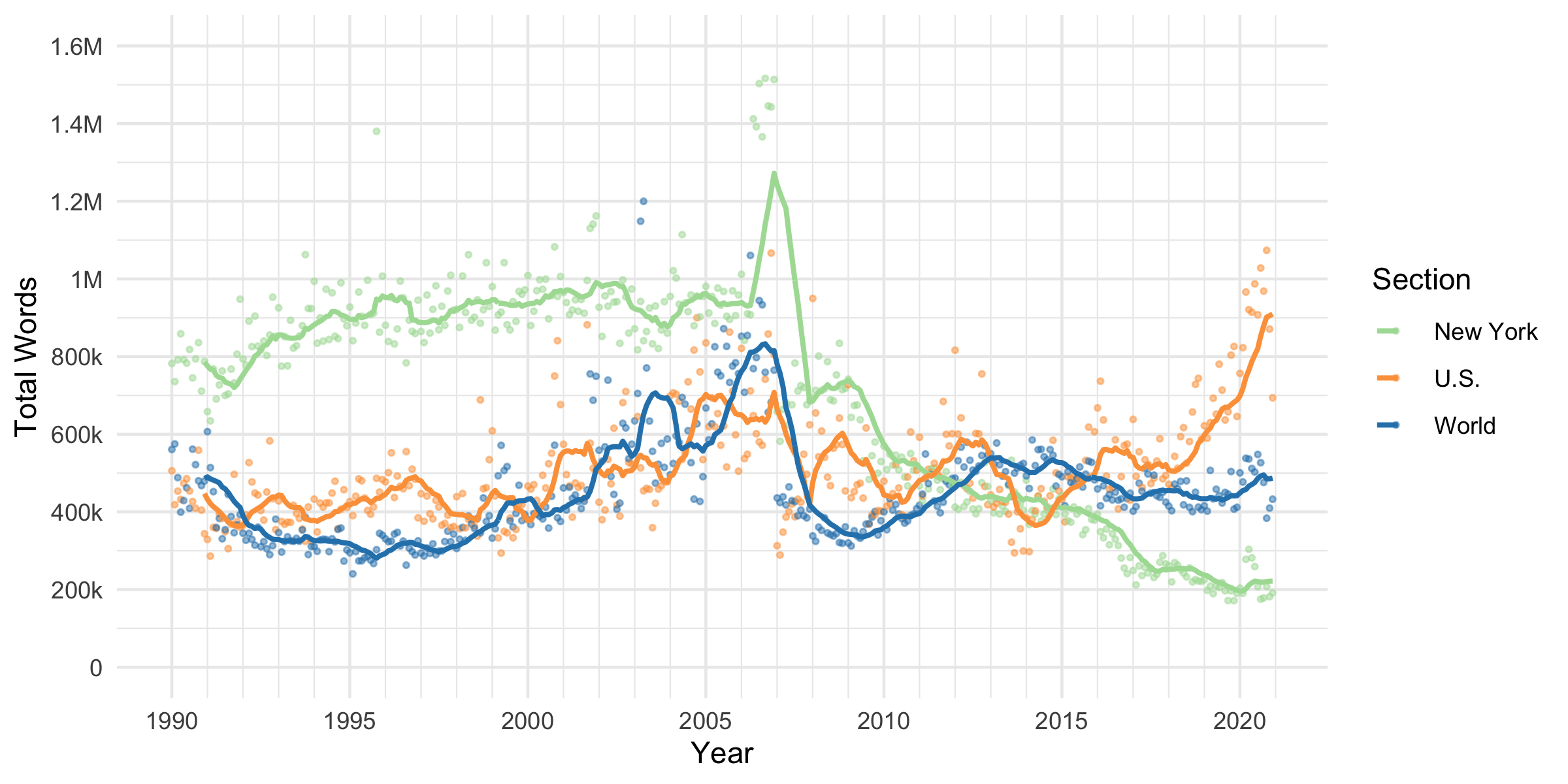 The chapter also analyzes how the Times' internal "blossom" algorithm and Twitter's timeline algorithm have constrained the flow of local news.
Check out the full chapter preprint for more!